Construction / city development field20230403
OYO Corporation's initiatives for BIM / CIM
Field:

Infrastructure Maintenance, Management, and Renovation > Construction / city development field
Keyword:
Overview
By sharing, linking, and developing 3D models at each stage of surveying, design, construction, and maintenance in the construction and civil engineering businesses, BIM / CIM reduces the risk of inefficiency and accidents, and realizes innovation to improve sophistication and productivity of the overall construction system. As the movement toward practical use spreads throughout the world, international efforts to establish BIM international standards and common model specifications (IFC) are progressing at a rapid pace.
OYO Corporation is promoting the following initiatives for BIM / CIM for geotechnical engineering.
Development of 3D geophysical exploration
3D geophysical exploration technology performs 3D measurement and visualization for the internal structure of the ground by using various physical phenomena, similar to X-ray CT and MRI technology from the medical field. By clarifying the 3D spatial distribution of physical properties instead of simply performing 3D imaging, it is possible to construct highly accurate geological and geotechnical BIM / CIM models.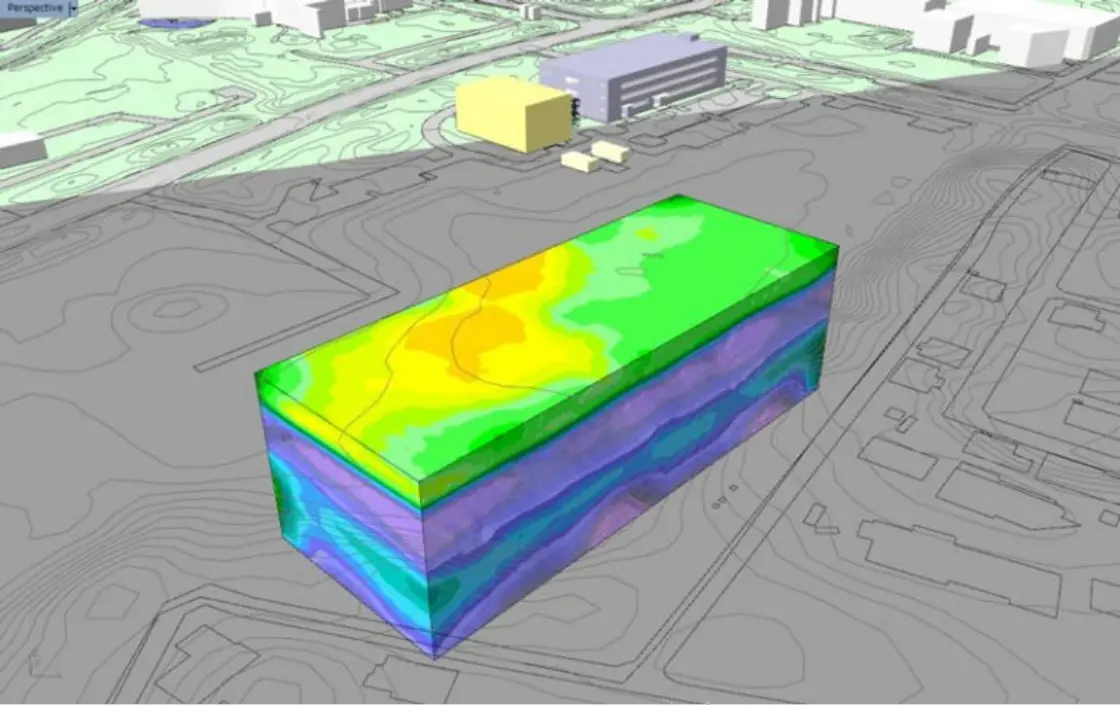 Provision of GeoTools, a 3D geotechnical modeling system
OYO Corporation develops and provides various 3D geotechnical modeling products. Our products range from GEO-CRE and GEO-CRE Pro, which can handle complex geological structures, to OCTAS Modeler, which is an easy-to-use, low-cost subscription service mainly targeting plains where there is a high need for BIM / CIM.
For details, please see the following page

Participation in creating international standards
OYO Corporation has participated in the international BIM standardization organization "building Smart International (bSI)" since 2018. As a project steering member of bSI's infrastructure subcommittee, we are working to develop standards for the exchange of geological and geotechnical model data.
In Japan, we are active as a leading member of the Tunnel Subcommittee and International Committee of bSJ, which is the Japanese branch of bSI, and we are working to spread related activities through sales of GeoTools.