R&D

R&D
Deepen core technologies and create new business markets based on market strategies
In order to provide solutions that address social issues, the OYO Group constantly researches new technologies that form the basis of these solutions. In addition to further deepening core technologies based on market strategies, our research and development departments have the important mission of creating new businesses and markets by integrating cutting-edge digital technologies and external resources.
R&D system

Research and Development Center
The Group has established the Research and Development Center as a research organization for next-generation technology platforms. We established the Research and Development Center in 2016 in order to integrate the research and development of each Group company, improve efficiency and maximize synergies, and secure the world's most advanced technologies with a view to creating new markets. In addition to Japan, we have established branch offices in the United States to collect and analyze cutting-edge technological trends. Furthermore, we have strengthened our ties with overseas by sending Japanese students to overseas universities such as the Delft University of Technology in the Netherlands.
Core Laboratory Experiment Center
The Core Laboratory Experiment Center ("Core-Labo") was established in 1992 and is one of the largest soil property evaluation and research facility in the private sector. The 3,000 m2 laboratory is equipped with various testing machines for evaluating the mechanical properties of soil and rocks, as well as facilities for chemical analysis. In particular, in response to society's and the market's needs, we have created special testing equipment that does not yet exist in the world. A major characteristic of our efforts is how we have supported the development of numerous new technologies in the fields of civil engineering, resources, and the environment.
In recent years, the Center has expanded its field of activity to include carbon neutrality and next-generation energy development. In carbon neutral, in response to the market entry of companies from Europe, which is an advanced region for offshore wind power generation, we have developed a special ground evaluation tester that meets European technical standards and brought that tester to market. In addition, our Center contributes to the development of numerous test technologies for CO2 geological storage (CCS), which is attracting attention for decarbonized urban development, and methane hydrate, which is once again attracting attention as next-generation energy.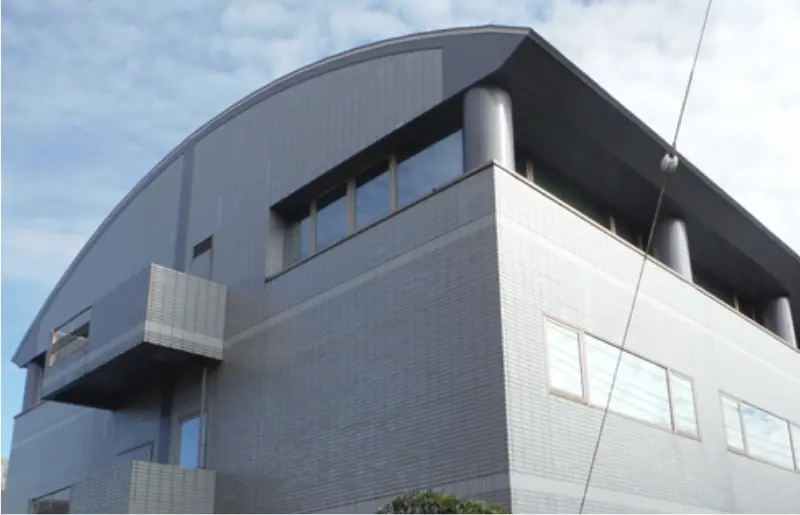 Three-Dimensional Exploration and Testing Center
In recent years, many construction accidents caused by uncertainty regarding underground conditions have been reported, and social interest in geological risks is increasing. In response to such social needs, we established the Three-Dimensional Exploration and Testing Center in April 2019. The purpose of the Center is to develop and disseminate 3D Geophysical Exploration Technology, which conducts 3D measurement and visualization for the inside of the ground. The premises of the Center have roads with various structures and simulated cavities embedded in advance, as well as a field where various sensors are installed. It is possible to reproduce and test the same conditions as an actual road to determine the accuracy of 3D visualization for objects buried underground and the ground beneath such objects, depending on factors such as the location/shape of the buried object and the surrounding soil conditions.
DX Promotion Headquarters
In the Medium-Term Business Plan "OYO ADVANCE 2023", we are promoting the DX-Centric Innovation Strategy. Among these, the DX Promotion Headquarters oversees the DX Strategy, which aims to create new businesses/services and deepen existing businesses through the promotion of DX. In addition to actively developing cross-industrial open innovation through digital technology and developing the new technologies necessary for such innovation, we also combine seeds and needs within the Group with the cutting-edge technologies of external companies. By doing so, we are leading the OYO DX-Drive (OYO DX Dynamic Relationship Integration between Various Enterprises) initiative to create new business services and deepen existing business models.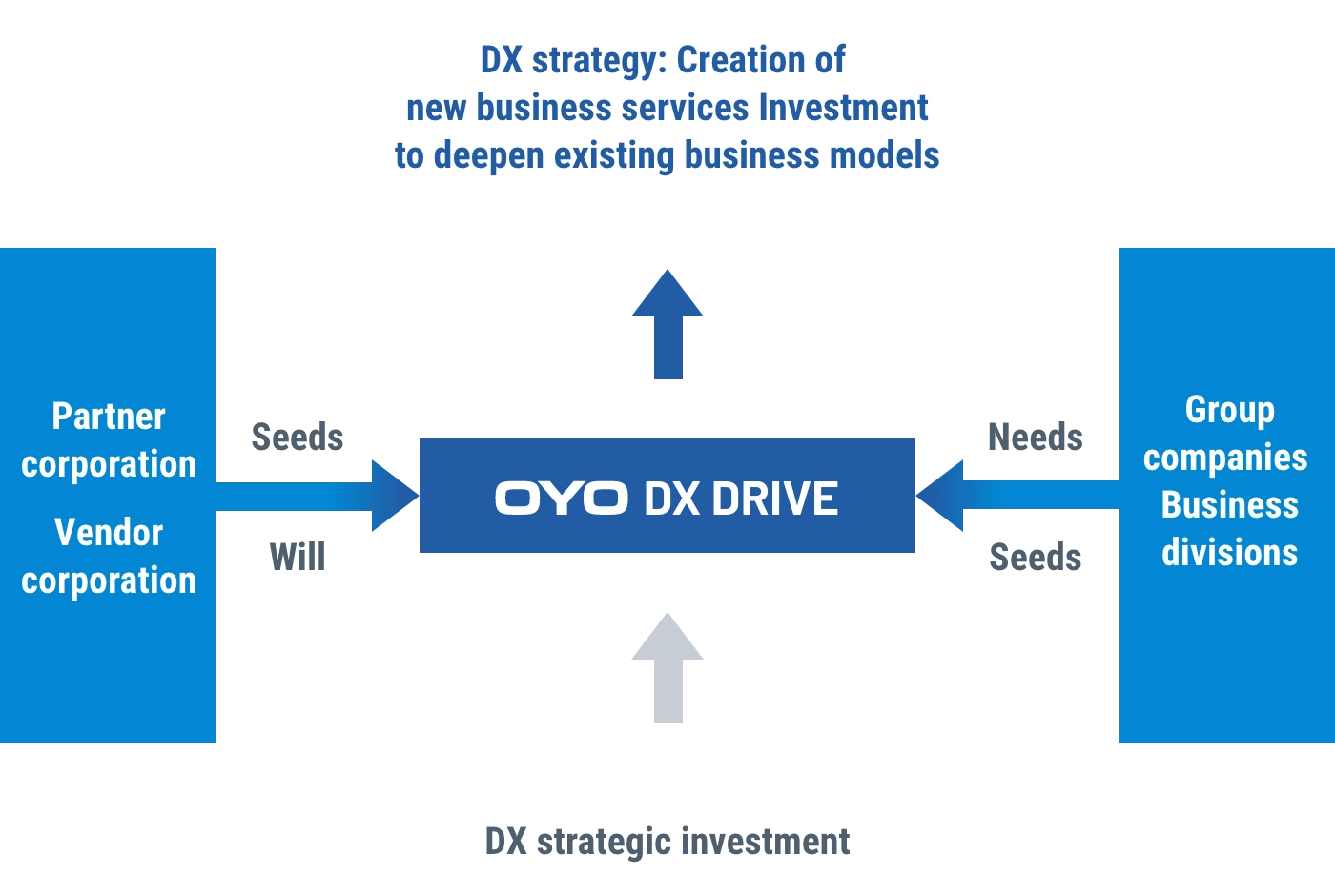 Co-Creation Lab
The environment surrounding the Group is changing rapidly. Some examples are climate change, the frequent occurrence of natural disasters, the transformation of economic and industrial structures due to digital technology, and the drastic change in lifestyle habits due to pandemics. On the other hand, social and economic systems are intricately intertwined, and the impact of natural disasters has spread in many directions. This means that we have entered an era in which problems can no longer be solved through local measures.
In this era of social change, we believe that it is necessary to evaluate and analyze things from multiple perspectives and develop integrated problem-solving methods. Based on this belief, OYO Corporation established the Co-Creation Lab in April 2022. With the aim of developing solutions and implementing them in society, the Co-Creation Lab will collaborate with research institutes such as universities to work under a research system centered on open innovation.
WHAT
Research themes
Research themes include natural disasters (massive disasters), climate change, population decline, systemic risk, and environmental risk
Investment effect analysis of disaster prevention based on economic evaluation, Investment effect analysis of infrastructure development, policy making, etc.
ESG, SDGs, evaluation of projects related to regional revitalization, policy planning, etc.
Business development based on research results
Real-time damage prediction
Development and social implementation of advanced natural disaster prevention and mitigation services
Development of social systems for sustainable regional development
Creation of new business domains related to disaster prevention, environment, and other domains
etc.
Natural disaster risk, climate risk, environmental risk
Investment effect based on economic evaluation
How to achieve the SDGs
etc.
HOW
Issuance of newsletters
Submission of papers, lecture activities
Collaborative research, commissioned research
etc.
TO WHOM
OYO Group companies
Government agencies, public offices, general companies, business operators
General companies, business operators, universities, research institutes
etc.
OYO Bionomical Engineering Institute
The impact on the surrounding environment has often become a problem in construction work such as infrastructure. During the period of rapid economic growth, many large-scale roads and railways were constructed. This brought many great benefits to our lives and the economy. On the other hand, there have been many cases of serious damage to ecosystems and aquatic environments at construction sites.
In 1999, OYO Corporation established the OYO Bionomical Engineering Institute as our own research facility in Miharu-machi, Fukushima Prefecture, with the aim of realizing a sustainable society in which there is the coexistence of nature and human development activities.
In particular, the OYO Bionomical Engineering Institute is focused on research activities such as changes in the ecological environment, water quality, and riverbed materials due to the development of dams and rivers. We announce the results of this research through means such as domestic academic conferences, academic texts, and websites. The results are used for activities such as environmental impact assessment of various projects. In recent years, from the perspective of protecting biodiversity, we are using the latest environmental DNA technology in research for ascertaining the habitat of alien species and establishing ecological management methods.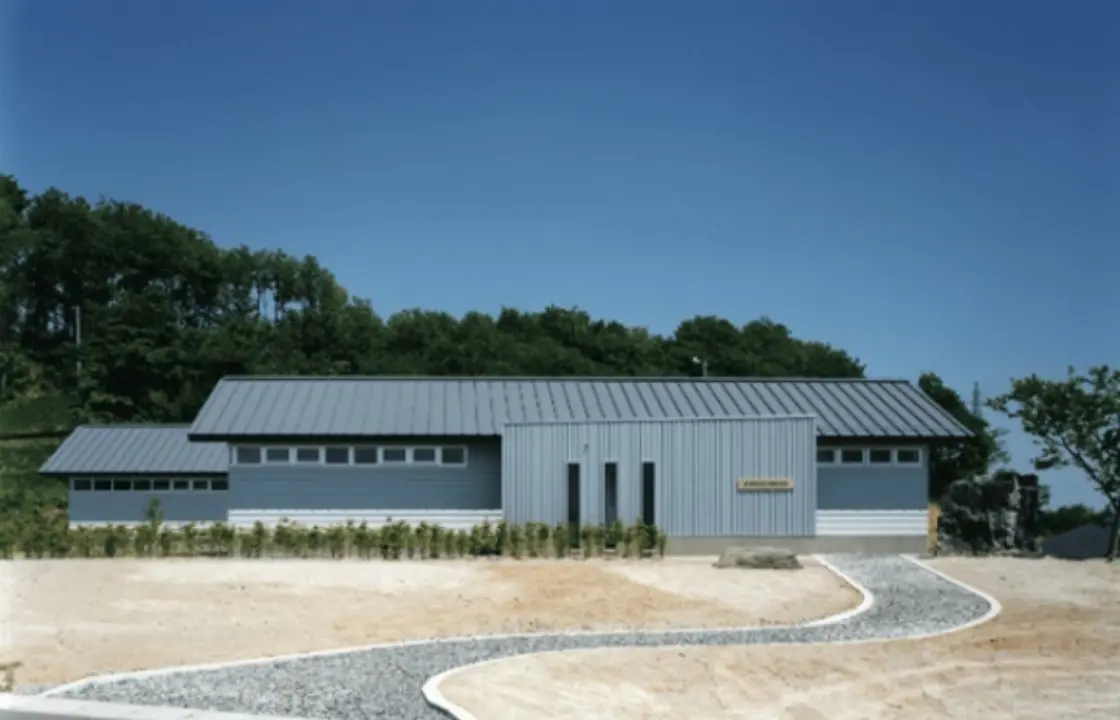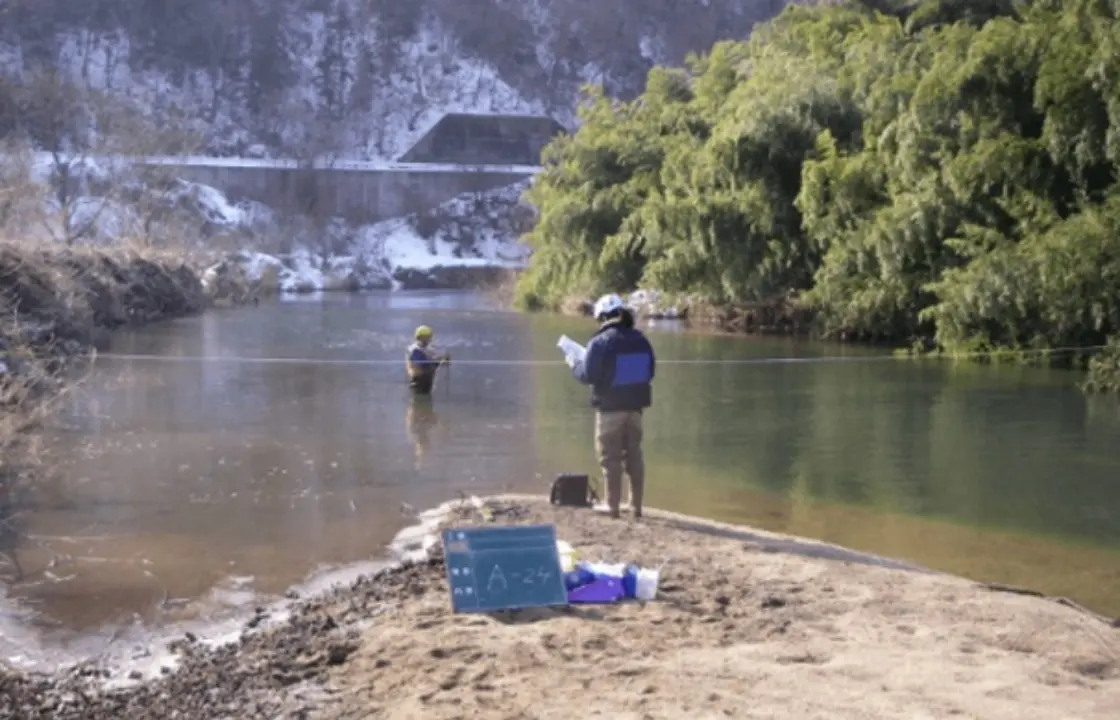 Patents, Technology, and Qualifications