Corporate Citizenship
Our thoughts on CSR
Our Group contributes to the creation of a sustainable society through four key business activities that address societal challenges: "Infrastructure, Maintenance, Management, and Renovation," "Natural Disaster Prevention and Mitigation," "Environment," and "Natural Resources and Energy." We believe that returning the knowledge gained through our business activities to the local community will deepen our understanding of our group business and lead to long-term improvement of corporate value. Based on this idea, we are actively engaged in various corporate citizenship activities.
Initiatives
Supporting local disaster prevention education
Disaster prevention education has been incorporated into the curriculum of elementary and middle schools in the local areas in response to the increasing frequency of natural disasters. Every year, we respond to requests from schools and local communities across different regions, participating in special disaster prevention classes*, arranging company visits by students, and dispatching lecturers to disaster prevention awareness events.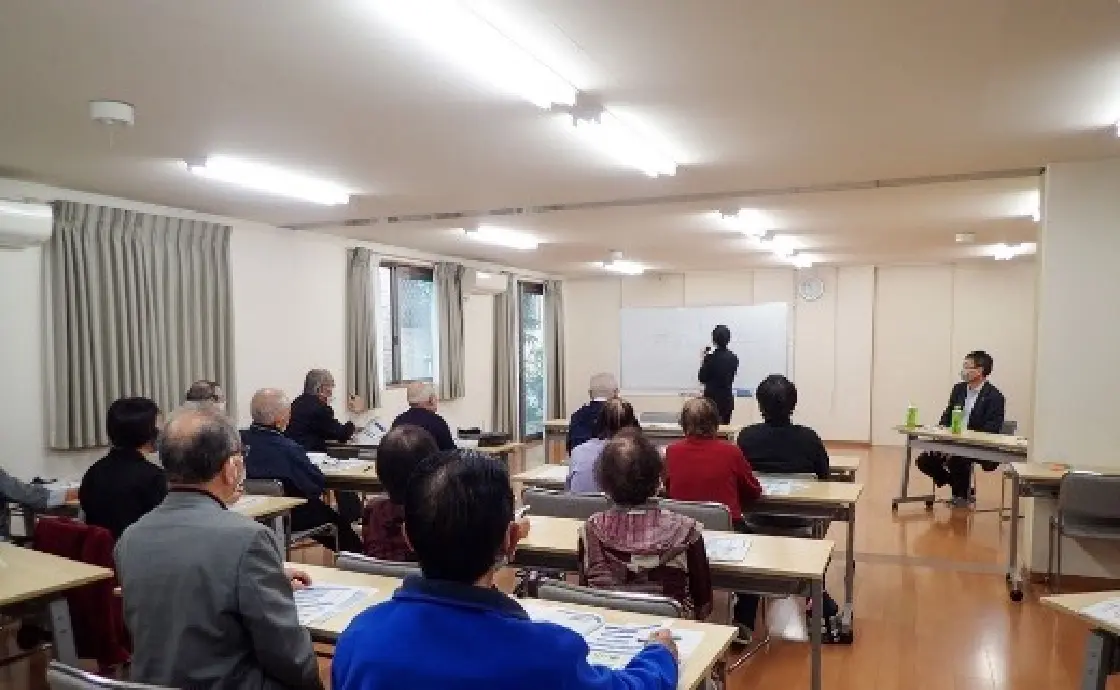 The "Disaster prevention and mitigation" booklet
Every year, we publish and freely distribute the "Disaster Prevention and Mitigation" booklet, and maintain it on the website for the public. It explains the precursors of disasters and the hidden dangers in a straightforward manner to instill knowledge about the importance of disaster prevention and mitigation. It is widely used not only for corporate business continuity activities but also for local emergency disaster training.
There is also a website on the same theme which regularly publishes articles that provide more detailed explanations of natural disasters covered on the news channels from the perspective of disaster prevention experts, and also includes more detailed information beyond what is covered in the printed booklet.
Supporting GeoHazards International
The GeoHazards International Foundation (GHI) is a nonprofit organization dedicated to working towards the goal of freeing the world's most vulnerable communities from preventable deaths and suffering caused by earthquakes, tsunamis, landslides, heavy rainfall, and strong winds. Since its establishment in 1991, our company has continued to support GHI's activities and missions. Over the years, GHI has conducted programs in over 20 countries, including raising awareness of disaster risks, improving seismic safety in school buildings, and strengthening the disaster response capacity of local governments.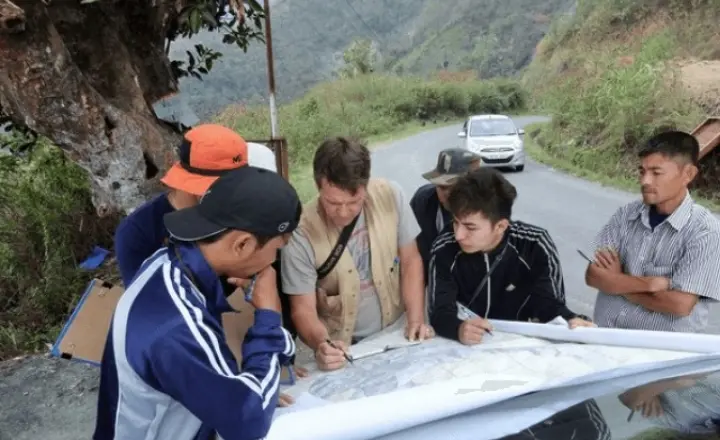 Disaster prevention afforestation in Minamisoma, Fukushima prefecture
In Namie, Souma of Fukushima Prefecture, many areas were engulfed by the tsunamis during the 2011 Great East Japan Earthquake, resulting in the loss of many coastal disaster prevention forests.
Our company supports the "Minamisoma Lifesaving Disaster Prevention Afforestation Project," which aims to restore disaster prevention forests, while also researching the disaster prevention forest cultivation technology using "Nursing Block Seedlings."
Nursing Block Seedlings have the capability to guide their taproots deep into the ground early in their growth, producing stronger disaster prevention forests less prone to falling. We now have planted over 2,000 seedlings, including wild cherry trees, zelkova trees, cheesewood, and evergreen spindle trees in two separate plantings in November 2017 and May 2018 and continue to monitor their growth.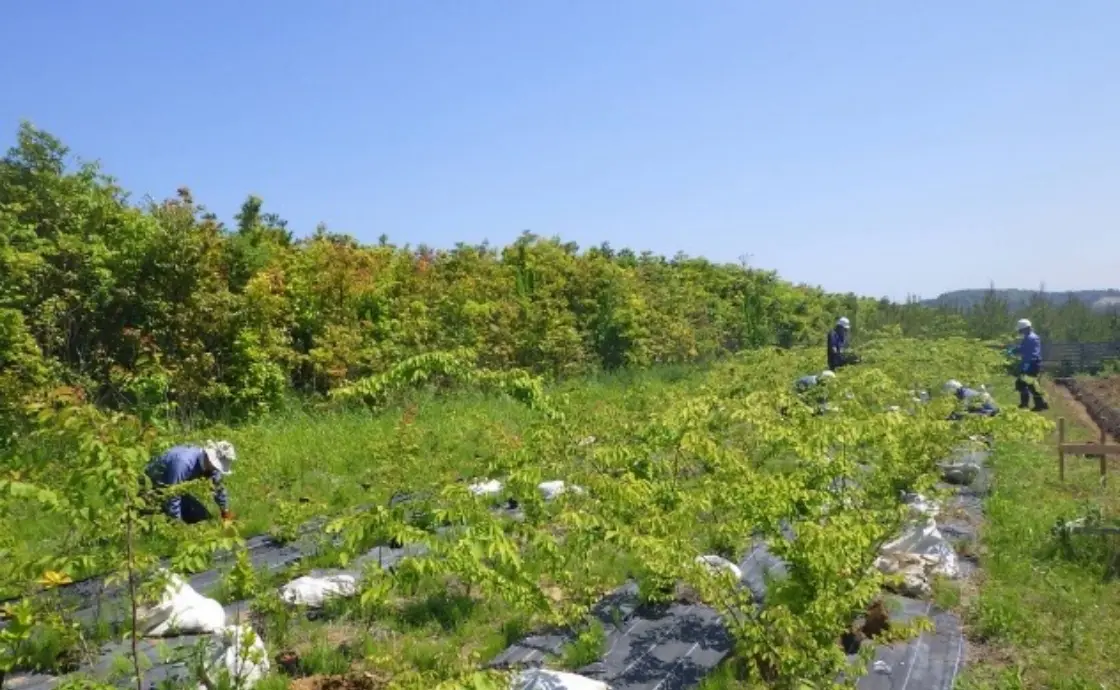 Participation in the 30by30 Alliance for Biodiversity
Our company endorses the "30by30" initiative, which aims to conserve over 30% of land and sea areas as natural environment zones by 2030, and participates in the 30by30 Alliance for Biodiversity.
"30by30" is an international goal to stop and reverse biodiversity loss by 2030 ("Nature Positive") by effectively conserving over 30% of land and sea as healthy ecosystems. The "30by30 Alliance for Biodiversity" was established to achieve this domestic goal of 30by30, and it is a voluntary collaboration between government, industry and civil society, including the Ministry of the Environment.
Our company runs "The OYO Bionomical Engineering Institute" where they research changes in the ecosystem of dams and river basins while also providing consultation services for impact assessments and countermeasures related to natural environments during infrastructure development, surveyance and ecological management of exotic fish species using environmental DNA, assessment of tree health by non-destructive testing technology, and the dissemination of dryland afforestation technology in Central Asia. They have been actively involved in biodiversity conservation activities through our core business.
Leveraging the latest technologies and insights in biodiversity conservation that we have cultivated through our initiatives, we contribute to the achievement of domestic 30by30 goals and the development of a sustainable society through our participation in this alliance.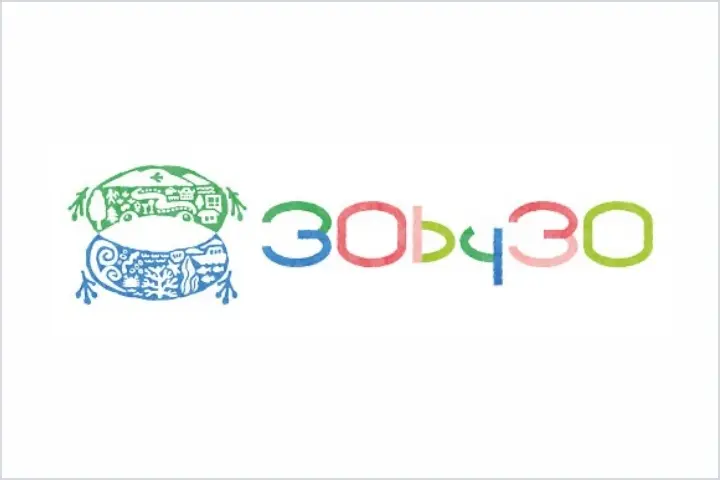 The OYO Bionomical Engineering Institute
The OYO Bionomical Engineering Institute was established in 1999 in Miharu-cho, Fukushima Prefecture, in aims to realize a sustainable society where nature and human development coexist. The institute's research activities focus on various aspects related to dam and river development, such as changes in ecological environments, water quality, and riverbed materials. Research findings are presented in domestic academic societies and academic publications and are used for various projects, including environmental impact assessments of various businesses.
The institute also actively participates in regional environmental conservation activities, by dispatching teachers for integrated learning classes in elementary and middle schools, creating nature guidebooks, and planning and operating local nature observation stations.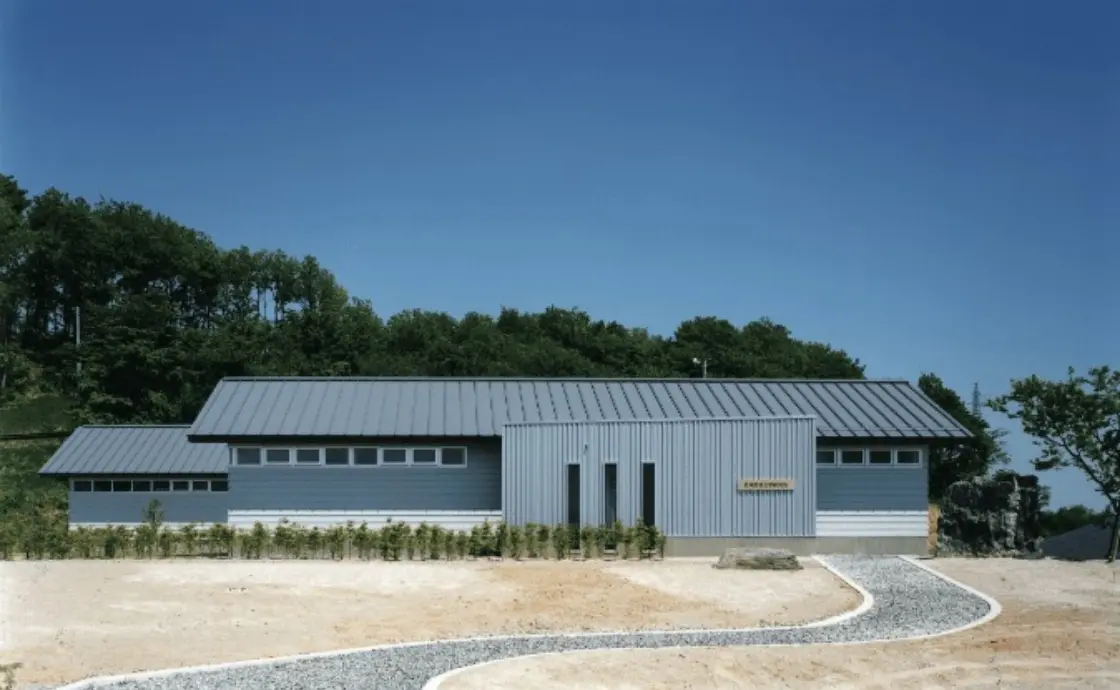 Certified as a "River Friendly Organization" by the Ministry of Land, Infrastructure, Transport and Tourism
Our company has been recognized as a river collaboration organization by Japan's Ministry of Land, Infrastructure, Transport and Tourism (MLIT).
A river collaboration organization, in this case, refers to a partnership focused on the maintenance and preservation of rivers through collaboration with local communities. Specifically, we collaborate with MLIT as a partner in river maintenance and management activities by conducting surveys and research, which is considered a form of social contribution. Over the years, our company, along with the institute staff, have actively participated in cleaning up the lakeshores at Sakura Lake, and the reservoir of the Miharu Dam in Fukushima Prefecture.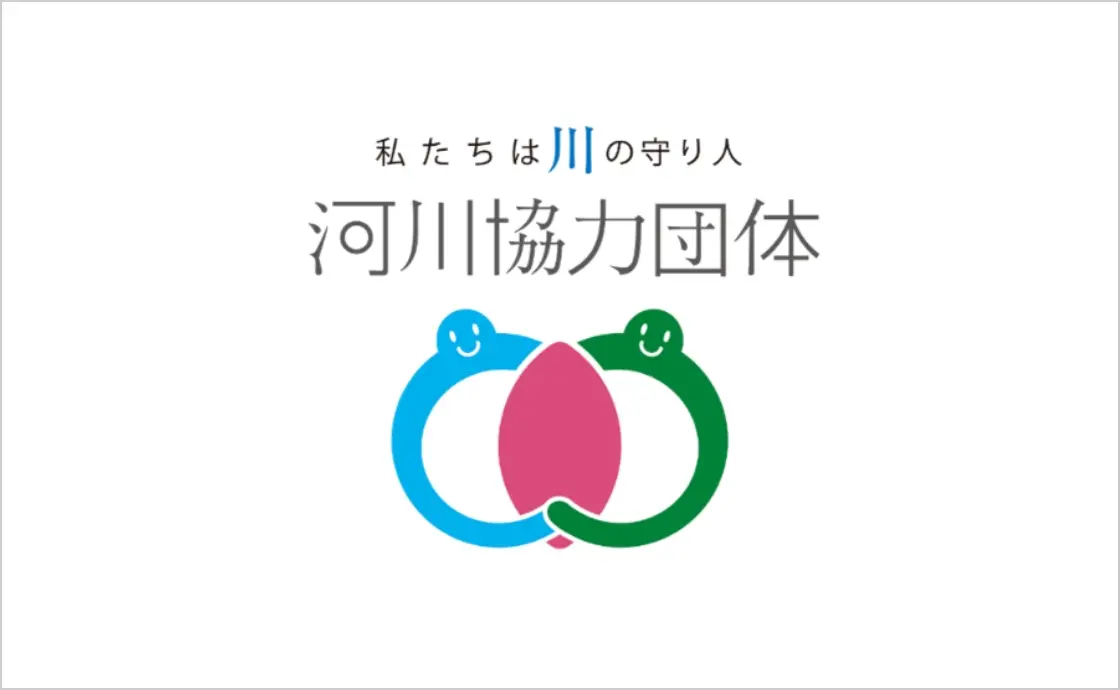 CSR expenditure
Our company's CSR expenditure by year
| Year | 2018 | 2019 | 2020 | 2021 | 2022 |
| --- | --- | --- | --- | --- | --- |
| Amount (JPY) | 60,275,000 | 78,976,000 | 79,106,500 | 82,186,500 | 52,688,650 |